Here you will find a sampling of my work.

Websites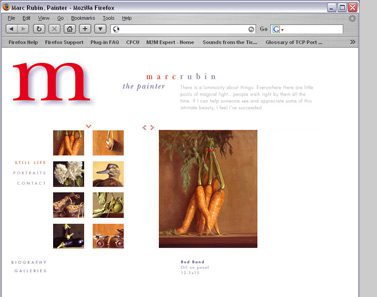 marcrubin.net graphic designer/painter/teacher. Marc designed the site in photoshop. I took the photoshop file and designed the navigation, keeping to his exact design specifications. The site looks and functions just as the design wanted. The home page features a randomization java script that loads a different set of thumbnails each time the homepage is called upon. The site also features the ability to zoom in on the painting allowing a better view of the paintings detail.

Marc does exceptional paintings as well as design work. Check out his agency website here.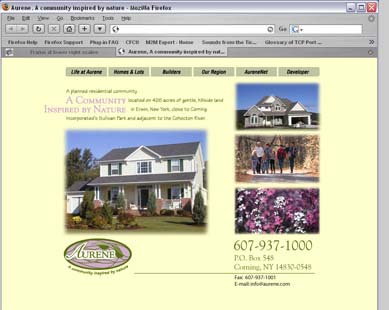 Aurene.com an upscale building development near Corning, NY. I design the website using Adobe Photoshop and split the page up into tables. I used Photoshop almost exclusively for all pages to maintain Aurene's corporate identity, including fonts. The site also featured AureneNet, which was a series of cgi scripts I threaded together to foster a sense of community for the development residents.
Their current website here, has had the AureneNet removed and some of the rollovers turned off.
Vergason.com makes vacuum coating equipment as well as offering coatings as a service. The site was designed into two sections one for equipment sales and the other for hard coating services. The site featured all new photography of their products. There is also a cgi based email form.
Their current website here, has been drastically redesigned at least twice.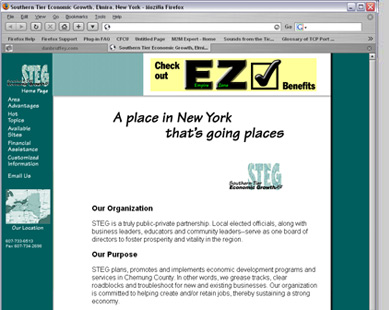 STEG.com is Chemung Counties Econimic Developement agency. I designed this site from the ground up using Photoshop and Adobe Golive.
HLA-ELM.com is now Howell Liberatore and Wickham. This is my former employer. I was employed there for seven years. The creative director and I designed this site using Photoshop and Golive.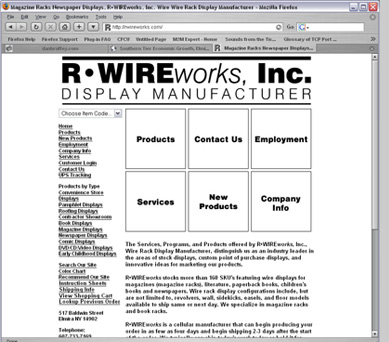 Rwireworks.com this was the largest website I had ever tackled. Two hundred and tweny pages at one point.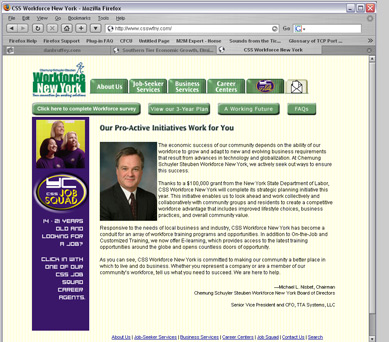 Workforce2.org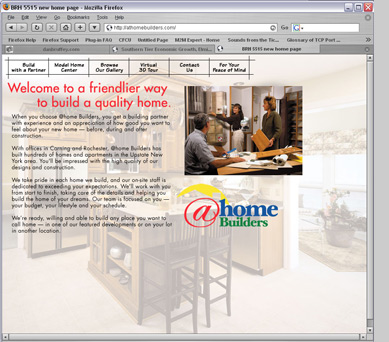 athomebuilders.com